RangeOfSounds.com is reader-supported. We may earn a small commission through products purchased using links on this page.
As a musician, MIDI will always be my first love. I'm a full-time freelance producer and composer now, and I use a hybrid of live instruments, MIDI, and piano roll interfaces to work on music these days.
But it was a MIDI editor at age 14 that swept me into the world of music production in the first place. I would open primitive .mid versions of my favorite pop punk or video game songs, and study their arrangements. This was how I learned my fundamentals and I still love using MIDI today to imitate the guitar.
What is MIDI exactly? Musical Instrument Digital Interface.
It's one of the oldest corners of digital music production that's still widely used. A MIDI keyboard or other MIDI instrument typically doesn't have its own onboard instrument sounds, or speakers. It connects to a computer or (less commonly these days) a sampler, via USB or MIDI cable.
The MIDI instrument sends along information about what note(s) you press and for how long, as well as the velocity (which translates to dynamics.) These days you have dozens of options when it comes to finding the right MIDI for you and one of the most popular is the Akai MPK Mini Mk2. This MIDI controller is extremely popular but there some folks who will still want to find an alternative.
And that's what I'm here for! You can see my list of the best alternatives here:
But we'll also take a closer look at all of these with detailed reviews along with everything else you need to know!
MIDI Today
MIDI may be relatively primitive, yet it is very powerful and still has a central place in music production. When working on music involving a lot of soft synths or samplers, MIDI is a great way to jam and record parts, bypassing tedious piano roll manual entry.
Even better, MIDI-recorded parts offer fabulous flexibility compared to live playing. The parts can be quantized to perfect timing. You can edit individual or multiple notes with ease. Velocity can be evened out, or exaggerated.
These days, a very common starter kit for new music producers involves a laptop, studio headphones or monitors, and a MIDI keyboard. With this simple yet elegant setup, and the right software, a green producer can jump into playing with sounds and making their first tracks. And one particular keyboard has risen to the top of its class- The AKAI MPK Mini MkII.
I used to frequent the subreddit r/WeAreTheMusicMakers– a great corner of the internet to absorb production tips and tricks. I witnessed dozens of posts by new producers showing off their starting setup, and that AKAI is nearly ubiquitous. With good reason- it has a friendly price point, a tidy and compact design, and an excellent range of controls.
The MPK Mini MkII features 25 piano keys, eight drum pads, and eight programmable dials. It can handle every part of producing synth-heavy music- whether it's EDM, ambient, hip-hop, hardstyle, pop, or more.
But you may wonder about your options. The AKAI MPK Mini MkII is wonderful, but it's not the only kid on the block. And depending on your own specific needs as a musician, something else might be more suited to your needs. Just as the heavy-hitting Focusrite Scarlett 2i2 has its share of competitors, so too does the MPK Mini. Read on for a breakdown of some alternatives to the MPK Mini MkII.
Best Alternatives to the AKAI MPK Mini MkII
Now let's get into the reviews starting with the best overall!
Best Overall: Novation Launchkey Mini Mk2
If the price and feature set of the AKAI is right, but you just want to know what your choices are- the Novation Launchkey Mini Mk2 is a worthy contender. Novation is known for its  8×8 pad Launchpad, perhaps the most iconic pad-based MIDI device. But their Launchkey is something of an AKAI-killer.
In fact, my recommendation edges towards the Launchkey over the MPK. The MPK wins style points- it has a better overall look, with the feeling of a fashion accessory as well as production tool. The Launchkey is anonymous in comparison. The Launchkey also curiously lacks dedicated pitchbend and modulation controls.
But otherwise, the Launchkey is a cut above.
It has sixteen pads, over the eight offered on the MPK. While the average reviews of the two keyboards are comparable many users complained about the low build quality of the MPK. One particular design flaw is the MPK's keyboard- the entire thing is one molded piece of plastic that flexes when the keys are pressed. A cost-saving design to be sure, but apparently, keys are liable to eventually snap off. Conversely, the keys on the Novation Launchkey are praised across the internet.
Many reviews also complain about the lack of support for the MPK- setting it up can be a mystifying task while ease of use is a strong point for the LaunchKey. You also get Ableton Lite and instrument library software. Novation's website features a series of videos to help new users get started.
Overall, it's hard to beat the LaunchKey whether you're specifically looking for an alternative or just a great MIDI. You can check out more reviews, take a closer look at the design and see today's price on Amazon by clicking here.
Best Budget Choice: M-Audio Keystation Mini 32 MK3
If you are looking for a significantly lower price, and perhaps even greater portability, then check out the M-Audio Keystation Mini 32 Mk3.
There are a total of 32 piano keys over the AKAI's 25, but neither has the AKAI's programmable pads or dials.
The M-Audio also has great reviews but some complaints of low durability or installation issues or defective models. With budget equipment, that is basically the name of the game. M-Audio is a larger and more established brand than most budget options which can translate to better customer support if something does go wrong.
Overall, this portable keyboard can enable those with wanderlust tendencies to create wherever life takes them. You can read more reviews, take a closer look at the design and see today's price on Amazon by clicking here.
Best Specialized Tools: KORG's Slim-Line Series
The AKAI MPK Mini MkII and the aforementioned Novation Launchkey are notable for their sampler-platter approach- they feature keyboards, trigger pads, and knobs (otherwise known as control surfaces.) KORG's Slim-Line Series offers an alternate approach.
Each of the three devices in the series are easy on the budget but each one is a dedicated device. A 25-key MIDI keyboard, an eight-pad drum controller, and a more expansive control surface. If you need one functionality of the AKAI or Novation, but not the others, these could be strong choices.
The MIDI keyboard has an unconventional key setup- it looks like a sci-fi take on a piano keyboard. This can feel odd at first but once you get used to it can be surprisingly natural and expressive. What's more, KORG is one of the more established and respected brands to be mentioned in this article.
You can read more reviews, check out all three options, and see today's price on Amazon by clicking here.
Best For Jamming: AKAI Professional MPK Mini Play
For all their popularity, MIDI keyboards are surprisingly limited. They are paperweights on their own, useless without an external sound bank and speaker. In fact, every MIDI keyboard I have looked into so far has had at least one 1-star review from a newbie complaining they didn't realize that the keyboard doesn't make its own sound.
A few hybrid devices have appeared, although they are far in the minority. If you are in the market for a functional MIDI keyboard, but also crave the ability to actually play the keyboard like an instrument, then check out AKAI's MPK Mini Play. As you can tell from the photo, this device is nearly identical to the MPK Mini MkII. However, there is an added dimension- the option of battery power, a built-in speaker and headphone jack, and a library of internal sounds.
This keyboard can therefore do anything the MPK Mini MkII can do, and more. Jam sessions with a MIDI keyboard are awkward; they require a computer running software, and most likely an audio interface and separate speakers. Whether you are solo or with musicians, there is something appealing about the immediacy of the Mini Play.
As you might expect, the speaker is very small- tinny and not loud. But the headphone jack can connect the Mini Play to a speaker or amp of your choosing.
You can read more reviews and check out the latest price on Amazon by clicking here.
Best MIDI Keyboard for Pianists: Alesis Recital Pro
Here we are veering into an adjacent category: digital pianos. There is an overlap between digital pianos and MIDI keyboards: some digital pianos have fewer keys than full-size pianos, with semi-weighted keys. Most digital pianos have MIDI output. Unlike MIDI keyboards, most digital pianos have a small onboard sound library, speakers, and a headphone jack. On the other hand, they tend to have limited or no programmable input controls besides the keys.
If you are a pianist first and foremost, entering the world of digital music production, consider a digital piano instead of a MIDI keyboard. To be honest, most MIDI keyboards have a very disappointing key feeling if you are accustomed to a piano- they are small, tacky, and not very responsive. More akin to the keys on an organ or synthesizer.
The Alesis Recital Pro is one of the most economically-priced options that still features 88 fully-weighted keys. Speaking from experience, a good digital piano playing a very good piano VST is actually one of the best ways to record a high-fidelity piano. The sound and expression is slightly diminished, but will realistically fool all but the most discerning of listeners.
To beat this setup, a person would need a well-cared-for acoustic piano, a number of expensive mics, and a good room- which is a lot.
Used as a MIDI keyboard, a digital piano can also be used to play any kind of synth or keyboard you desire- though, of course, they shine when acting like pianos. The relatively slow-weighted keys are not ideal for synths or organs. Digital pianos have their strengths and their limitations and this is definitely one of the better options.
You can read more reviews and check out today's price on Amazon by clicking here.
Best Step Up: Roland A Series
Most of the recommendations I have made thus far have been ideal for first-time MIDI keyboards.
But as you build your skills and your ambition, you are likely to run into the limitations of these keyboards. Really, 25-32 keys aren't many- good luck playing with two hands at once. And the gear I have mentioned so far is not of the highest build quality. Serious gear tends to be better engineered to last.
Once you are ready to move up, Roland is one of my favorite companies for mid to pro-level gear. The brand has an impressive resume, with iconic synths like the JUNO and drum machines like the TR-808. To this day, Roland's gear tends towards solid build quality, moderate prices, and a well-deserved fanbase.
The A series includes 32-, 49- and 61-key MIDI keyboard models. In particular, the 49- and 61-key models are excellent bang for the buck. They all feature programmable drum pads, sliders, and knobs. Essentially, the Roland A-series can do anything the MPK Mini MkII can do, but more and better. A semi-pro or even pro musician can use these keyboards as their primary keyboard and control surfaces.
It's a great upgrade option and you can check out more reviews along with the latest price on Amazon by clicking here.
Closing Thoughts
And there you have it! If you are interested in the AKAI MPK Mini MkII, this guide should give you a great look at alternatives. No matter how you are approaching music production, your skill level, or your budget, you have great options to pick up a powerful MIDI keyboard.
Good luck and feel the joy of the music!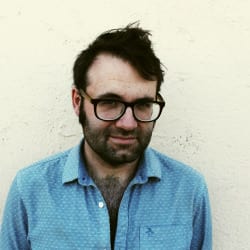 Robert is a freelance audio engineer and the lead writer for Range of Sounds. Robert has had a lifelong obsession with dissecting and understanding music and is a self-taught composer, multi-instrumentalist, songwriter, singer, and recording engineer.