RangeOfSounds.com is reader-supported. We may earn a small commission through products purchased using links on this page.
The envelope filter is one of my personal most recent and exciting musical discoveries. I'm a multi-instrumental producer, and every day I layer guitars, bass, keyboards, drums, percussion, and vocals while working on song arrangements. Gradually, my sonic palette started to feel stale and limited.
Meanwhile, I had always been aware of the wah-wah pedal, but I honestly thought of it as a novelty. Sure, the flamboyant and influential wah in Tales of Brave Ulysses sounds pretty great. But it's so over-the-top that using a similar effect would feel like an imitation to me, a one-trick pony approaching talk-box status.
But only relatively recently did I come to appreciate the power of envelope filters. An envelope filter works kind of like a wah pedal- at the end of the day, you are shaping your tone with a dynamic equalizer effect. But by using envelope filters more subtly, and on a variety of instruments, you can inject your music with a healthy dose of funk and soul. Check out the envelope filter on the clavinet in Stevie's Higher Ground, or on the bass in the Chili Pepper's cover of the same tune (pay attention to the right channel starting at 0:07 when the drums enter.) And for some really fabulous and inventive use of the envelope filter, try Unknown Mortal Orchestra tunes like Multi-Love. (Incidentally, everyone should hear this song and see this music video for unrelated mind-bending reasons anyway.)
Bassists, take note. If you're not convinced how much an envelope filter can add to your playing, check out this list I found. Flea, Bootsy Collins, Jamiroquai? Playing a bass with envelope filter, you are in good company.
Wah, Auto-Wah, Envelope Filter? These terms get confounded a lot. I'll take the liberty of untangling them before proceeding.
Wah-Wah Pedals
This is the original, and still the one with the most direct player control. This is a large pedal, usually one of the largest on stage, and it doesn't have a simple on-off button. It can be opened or closed to any point across a smooth range, and the tone will follow accordingly. Some guitarists rhythmically open it back and forth in time with the music- such as in the Cream song above, or in a lot of funk rhythm guitar playing. However, guitarists can also slowly open or close them at any time. If you like, you can spend the first couple of measures of a solo slowly opening the pedal. The effect will be of a guitar slowly coming to life.
Auto Wah Pedals vs Envelope Filters
Unfortunately, these two phrases are frequently used interchangably. But they actually work very differently. Both are automatic- that is, after setting the parameters, you typically play into the pedal without interacting with it during the performance.
Auto-Wah is very literally named. It behaves just like a wah pedal that is being rhythmically opened in time. The player sets the rate (often with a tempo tap), and the pedal does the rest. Just like in Tales of Brave Ulysses, and useful for rhythm guitar in funk and disco.
Envelope filters (which are sometimes referred to as "Dynamic Auto-Wah, to further the confusion) are activated by the amplitude of the player's notes. The harder the playing, the more dramatic the effect. This pedal pairs extremely well with percussive-attack instruments such as bass, guitar, and keyboards. Each note strike activates the filter, and as the note decays, the filter backs off. So instead of a percussive "pah" the note sounds with a soulful "waaoow."
True envelope filters are perhaps the easiest effects to use, because they are not tempo-dependent like auto-wah. Whatever tempo you play at, the envelope filter will naturally follow, because it affects each note as it is played. But this also makes them somewhat less versatile. A traditional wah or auto-wah allows notes to sound different and contrast with each other, depending on what part of the envelope they are played on. But an envelope filter gives each individual note the same tone.
Listen again to the Stevie Wonder version of Higher Ground– it's a textbook example of funky envelope filter playing. And check out Multi-Love at the 1:47 mark. That sitar played through an envelope filter sounds… let's face it, dope as hell.
To further muddy things up, devices like the Boss AW-3 Dynamic Wah actually have auto-wah and envelope filter modes. But really, that's the best case scenario- you can find the effect and settings that suits your style best.
Best Bass Envelope Filters
Honestly, true envelope filters (aka "dynamic auto wah") are probably the most useful effect for bassists, so I'll focus on them for this list.
Best Breeding: Electro-Harmonix Q-Tron XO
The original envelope filter was the Mu-Tron III. You can hear that on Bootsy Collins's "Space Bass," Stevie Wonder's "Higher Ground" clavinet, Flea's bass in "Sir Psycho Sexy," and recordings by Jerry Garcia and Larry Coryell. But this filter hasn't been manufactured since Musitronics went out of business in 1979.
Meanwhile, Electro-Harmonix has a resume of its own. Perhaps you've heard of their classic "Big Muff" fuzzbox? You may not know that they are also responsible for the first stomp-box flanger ("Electric Mistress"), the first analog echo/delay unit with no moving parts ("Memory Man"), and more.
In 1995, Electro-Harmonix teamed up with Mike Beigel, the designer of the original Mu-Tron III, to develop the Q-Tron XO. This is not your smallest or cheapest option, but it's hard to argue with that pedigree! This pedal has the involvement (and therefore endorsement) of the man responsible for the most classic envelope-filter bass tone. And it's got an excellent range of functionality. Select between Low-pass, High-pass, Band-pass, and mix modes. Choose whether the envelope will travel up or down, and whether it will have a low or high range. The "peak" knob controls the "Q" value (how narrow or wide across the filter is). If this is all making your head spin, just buy it and try it. Only through that obligatory "messing around" process will you find your magic setting!
Honorable Mention: Electro-Harmonix Micro Q-Tron
As you might deduce, the Micro Q-Tron offers similar circuitry in a smaller package. There are fewer features, but it's smaller and more inexpensive. Start with this if you don't feel the need to surgically build your tone. Or, if you wouldn't know what to do with all the knobs on the Q-Tron XO anyway. This pedal can still create that classic funky tone, as subtle or dramatic as you like.
Best Bass-Friendly Option: MXR M82 Bass Envelope Filter
MXR is another proud (verging on legendary) pedal-maker. Their Phase 90 rocketed them to stardom, and features all over Van Halen records. I personally own an MXR Dyna-Comp, a great little solid-state compressor pedal.
Unlike the Q-Trons above, MXR's M82 is designed for bass foremost. Reviews praise this pedal, noting that the low-end is more solid compared to playing through other envelope filters. And the presence of the "dry" knob is an excellent and unique touch. Once you dial in your tone, you can choose the exact mix of wet and dry signal to blend with your band. One reviewer recommended pairing it with a fuzz pedal for "maximum funk vibes." And I can't help but mention that, according to one review, it "looks so good I want to wear it around my neck."
Most Futuristic Option: Source Audio SA143 Soundblox Pro
To describe the Source Audio SA143 is basically to list its functionality. I swear this single pedal probably has more features than the entire music studio where "Louie Louie" was recorded. The top center knob allows you to select between 22 (!!) different filter modes. Below that, a clever interface allows you to shape your own envelope. With three stomp pedals, you can switch between six presets on stage. And it goes further. Some reviews object to the labeling of this as a "bass pedal" because it can be so useful when creating dubstep and other diverse types of music.
One review notes that it is best paired with a distortion pedal, as adding slight overdrive greatly enhances the presence of the effect. Honestly, just from looking at this pedal, you instantly know whether it's for you or not. Just be prepared to go deep as you learn to navigate it!
Best Budget Option: Mooer Audio Micro Envelope
Mooer hit the pedal scene with the subtlety of a tornado. This Chinese company has no "classic rock credentials" as they did not exist before 2010. Yet, suddenly their extensive line of micro pedals is ubiquitous. And with good reason- the pedals are inexpensive and the quality is great. Mooer is the default "great for the price" option in every fight they pick. I'm not someone who typically recommends sacrificing quality in the name of price- I stay clear of Behringer, and Korg is on thin ice as far as I'm concerned. But I own a Mooer pedal personally, the "Soul Shiver" with chorus, vibrato, and faux-Leslie effects. It was inexpensive, it feels solid, and it sounds good!
The Mooer Micro Envelope takes the approach of the Micro Q-Tron, and takes it further. It's tiny, but packed with all-analog circuitry. It has dials for Sensitivity, Q, Decay, and Tone. The reviews agree- for the price, the sound can't be beat!
Conclusion
If you make funk, psychedelic, or spacey music- or if you want to add a slight edge and depth to your bass tone- grab an Envelope Filter! I'd compare the use of envelope filters in music to the use of vinegar in cooking. Only chefs who really know what they are doing, know to add dashes of vinegars here and there. Yet these touches add a shocking amount of depth to the other flavors. It's the element you didn't know you were missing. Keep working, and feel the joy of the music!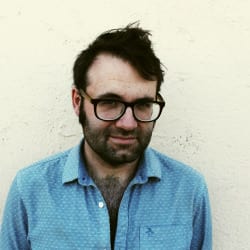 Robert is a freelance audio engineer and the lead writer for Range of Sounds. Robert has had a lifelong obsession with dissecting and understanding music and is a self-taught composer, multi-instrumentalist, songwriter, singer, and recording engineer.