RangeOfSounds.com is reader-supported. We may earn a small commission through products purchased using links on this page.
If there's a single instrument that requires no introduction, it's probably the Fender Stratocaster.
Regardless, allow me to wax lyrical about it.
Musical instruments aside, I can think of a few products from the 20th century that are more visionary and celebrated.
The Fender Stratocaster has the stature of the Ford Model T, but the sex appeal of a 60s Mustang. It was unbelievably introduced in 1954. By the end of the 60s, there was no debate that it was a living legend.
Personally given by Leo Fender to Dick Dale, the "King of the Surf Guitar" in 1955,  the strat was also iconically rocked by Buddy Holly, a pioneer of rock n' roll.
A favorite of guitar players, like Jimi Hendrix, Jeff Beck, and Eric Clapton. The tradition has been perpetuated, by such diverse artists as Dire Straits' Mark Knopfler, U2's, The Edge, Red Hot Chili Peppers, John Frusciante, Stevie Ray Vaughn, Eddie Van Halen, Yngwie Malmsteen, and John Mayer.
Some of the best musicians of the last 60 years have come to the same conclusion: The Stratocaster is The Electric Guitar, but without the right strings for the right genre it won't shine the same.
If you want to experience the full potential of the Stratocaster then you need to learn what to look for in guitar strings, or you can skip ahead and see which ones made the list right here:
Best Overall
Fender Original Strings
The strings produce a distinct vintage tone that suits a Stratocaster like a glove.
The Pure Nickel set has a nickel core, wrapped with a nickel wire cover which offers a smooth feel and reduces finger squeak.
Longest Lasting
D'Addario NYXL Strings
With the NYXL strings, you'll stay in tune 131% better, so instead of tuning your guitar, you can spend that time playing.
These strings have a higher breaking point so they will last longer without losing their good sound.
Best On A Budget
D'Addario Strings
The round wound strings offer a good feel and durability, making them a great option for new guitar players.
The XL Nickel strings are made to last so they can take a more aggressive approach.
Where Does the Stratocaster Shine Best?
A player who chooses to play the Strat is making a complex choice. It's certainly not an original or controversial guitar to play.
To play the Strat is to celebrate its Googie design, its 50s space-age portmanteau name, and the long cultural tradition of rock n roll that it is inextricably tied to.
Yet this guitar is so expressive, tonally diverse, and customizable that it is still being taken to new places and used in new ways.
All this said, the Stratocaster is not the perfect answer for every single electric guitar need. If that were the case, all guitars would be Strat imitators.
The Strat is known to be one of the most diversely adaptable guitars, and could be accurately described as a "Jack of all trades, and master of many," but it still has its strengths and weaknesses.
The Stratocaster has a relatively long scale and three single-coil pickups. Its tone is best when clean, or in low- to mid-gain applications. It is more suited for expressive and lyrical playing. So it is not as common in high-gain genres like punk, or very fast technical applications like metal, particularly with the stock setup.
So if you are playing the Stratocaster, as with any guitar, you want to find the right strings. After all, the strings connect your fingers to the instrument- all of your musicality is channeled through them.
By changing strings, you can change the way it feels to play your guitar, and thus change the way you play.
They are also one of the factors defining your tone, along with your pickups, electronics, and amp. So, the biggest question is, what genre(s) do you want to play because this question ultimately impacts your string choice.
How To Choose Electric Guitar Strings For The Fender Stratocaster?
The right guitar strings on the right guitar will make a huge impact on the quality of your sound, and if you want your Fender Stratocaster to sing the right tune for you then you have to listen to what your guitar needs first.
String Gauges
Gauge refers to the strings' thickness and switching string gauge is one of the most noticeable changes you can make.
Moving to heavier or lighter strings has a significant effect on the way a guitar plays, and also affects tone.
Lighter gauges are more pliable, easier to bend notes, and easier to play for long periods without feeling fatigued. On the other hand, heavier strings are harder to play on, but tend to express tone with more "body."
A popular medium string gauge range is .010 to .046, referred to in the short-hand as ".010s." String packs can be light, extra light, heavy, or extra heavy.
Since the Strat has a relatively long scale, it's well-suited to medium or heavy strings. The long scale makes heavier strings easier to bend and navigate. Additionally, heavier strings allow the Strat's signature tones to ring more clearly.
If you want to play a highly rhythmic genre such as funk or reggae players praise heavy strings in these genres.
Realistically, string gauge is a matter of personal preference above all else. There's no substitute for trying different string gauges and experimenting with the feeling and the tone.
That said, once you settle on a gauge, it's recommended that you get your Strat set up. A Strat plays best when it is set up to match its string gauge.
String Material
There are three popular material choices for electric guitar strings- pure nickel, stainless steel, and nickel-plated steel.
Pure nickel strings are the traditional material and they've been going through a revival. They are celebrated for their warm, and vintage sound.
Stainless steel strings stand at the other end of the spectrum, with a bright and snappy tone.
Then you have Nickel-plated steel strings which are the most common, and their tone lands somewhere in the middle.
String Winding
Most electric guitar strings are round wound. If you run your finger down the length of the thicker strings, you will feel that they are bumpy.
Flatwound strings are also an option. They are smooth to the touch, and also known as "jazz strings." These have a smooth, warm tone, and are a great choice for a jazz, swing, or traditional blues sound.
Coated or Uncoated
There are a lot of things that can affect the sound of your strings, and that includes whether they have a coating or not.
Uncoated strings can make your Stratocaster sound brighter and snappy while coated strings can affect the tone and you might even expect a loss of tone.
But different brands can produce different coated strings, where the thickness varies and so does the sound they produce.
The main benefit of a coated guitar string is the longevity since they are more resistant to corroding and they don't accumulate dirt and grime as easily or fast.
When it comes to your Strat the difference isn't significant, but the smooth feel of a coated string and their long-lasting properties might be worth your while.
Manufacturer
Most guitar manufacturers also have their own guitar string lines, and while our best pick for a Fender Stratocaster is the Fender Original, that doesn't mean they are your only option.
As I've already mentioned above the Strat is sort of a chameleon and you can find your perfect fit among other brands.
More so, by experimenting with different brands aside from Fender strings you're most likely to discover a new sound that fits your style.
Your Personal Style
This brings me to my last point. The genre of music you're playing will most likely dictate your final string choice.
If you still haven't settled then you'll most likely try several brands and sets before you find the one.
Whether you know what you want or not, I made sure to list some of the strings according to a specific genre that the Strat can excel at.
My taste in music over the years has changed and that led to a wonderful journey of discovery, and you should embrace that.
Hopefully, the list will make things easier.
11 Best Electric Guitar Strings for the Fender Stratocaster
Many brands compete in the electric guitar string market. Some are relatively new, and others come from string-making family traditions stretching back centuries, long before the invention of electric guitars (or electricity for that matter.)
When it comes to the Stratocaster your string choice is more dependent on your preferred gauge, material, and construction, rather than brand, but some brands offer unique options.
So, let's take a look at our top picks!
Best Overall: Fender Original 150 Electric Guitar Strings
Best Overall
The strings produce a distinct vintage tone that suits a Stratocaster like a glove.
The Pure Nickel set has a nickel core, wrapped with a nickel wire cover which offers a smooth feel and reduces finger squeak.
Fender produces a wide range of instruments and accessories, including strings, and they rarely miss.
The company has achieved success in such disparate areas as guitars and basses, amplifiers, effects pedals, and electric pianos.
However, there's something to be said about buying Fender strings for a Fender guitar. At the very least, you know the strings are designed with Fender players and their style in mind.
When it comes to a Stratocaster this particular Fender Original 150 set will complement your instrument by producing a rich warm tone with abundant harmonics that you can use to your advantage especially if you enjoy playing blues, country, jazz, and classic rock.
Of course, understand that this vintage sound that I'm talking about is not for everyone, but if you are here to vibe like the legends then these classic strings are made for you and your Strat.
These high-quality strings also come in three different gauge sizes, regular, light, and medium, so you can achieve the right kind of tone.
But quality is not the only thing I like about Fender, it's the fact that they make restringing your guitar an easy and stress-free process thanks to the color-coded ball-end strings and the instruction chart that comes with them.
Despite being a big name, these Fender strings are more budget-friendly than you might've imagined, but since they are uncoated you can expect a shorter life expectancy.
If these Fender Original 150 strings are what you need check today's price on Amazon here.
Best On A Budget: D'Addario EXL110 XL Nickel Guitar Strings
Best On A Budget
The round wound strings offer a good feel and durability, making them a great option for new guitar players.
The XL Nickel strings are made to last so they can take a more aggressive approach.
If you have Fender Stratoscope then chances are you might like more than one genre of music, so if you feel that you're a Jack of all trades just like your guitar then D'Addario is where you want to be.
You can't go wrong with D'Addario's basic line of EXL110 nickel-plated steel strings.
Much like the Strat, they will sound good to great in almost any genre, and they can help you achieve that classic Strat "quack."
They're great for psychedelic, surf, or Spaghetti Western tones!
Now when it comes to gauge sizes the choices are almost infinite, from Extra Super Light to Medium Blues. And while I can tell you that 9s and 10s are a good option for a Strat, it's more about preference.
You can try one pack of the D'Addario's EXL110 and if you find out that they are the right strings and they suit your own unique style then you can even commit to a 25-pack of strings.
D'Addario's EXL110 is also great for beginners because these strings are budget-friendly and they are long-lasting. They come in corrosion-resistant packaging so you don't have to worry about your strings.
You can get familiar with the D'Addario brand and check today's price on Amazon.
Most Long-Lasting Strings: D'Addario NYXL Guitar Strings
Longest Lasting
With the NYXL strings, you'll stay in tune 131% better, so instead of tuning your guitar, you can spend that time playing.
These strings have a higher breaking point so they will last longer without losing their good sound.
D'Addario strings are well-bred. The company's history stretches back centuries with Italian string-making families, though they probably sell more electric strings than lute or violin strings these days.
So, you shouldn't be too surprised to see them featured on our list.
If you tend to break strings, and you're looking for something that can handle your heavy handling then you could try D'Addario's new NYXL nickel-plated strings with a high-carbon steel core.
With this instruction, the strings can retain their strength and elasticity over time and they are quick to settle.
Though a little pricey, you should get your money's worth thanks to their longevity.
Furthermore, since the tremolo (or "whammy") bar is a fundamental Strat feature, NYXL strings boast greater tuning stability. Since whammy bars tend to throw weaker strings out of tune, this is definitely an advantage!
Aside from the tuning advantage, these strings are easy to the touch and when it comes to the Strat by using a medium gauge you can achieve huge bends comfortably.
As always the gauge options should satisfy musicians from a plethora of musical styles. You can check which ones work for your style and today's price on Amazon.
Best Coated Strings: Elixir Nanoweb
Best Coated Strings
The coating doesn't take away from the natural feel of uncoated strings.
The Elixir Nanoweb strings will work for those who are looking for a long-lasting sound and a longer lifespan.
Elixir has made a name for itself with its line of coated electric guitar strings.
The company's proprietary coating protects the strings and allows them to last longer while maintaining an uncoated feel.
Elixir's strings don't come cheap, but their coating does the job and that's why they consistently appear on electric guitar string recommendation lists.
Elixir strings are a great choice no matter which style or genre you're into, but I must say that initially, the Nanoweb line produces a brighter tone, but a warmer tone will take over that brightness eventually.
This can mellow down your Strarocaster's natural brightness and instead of a vintage vibe, the Nanoweb strings are more modern-sounding.
Of course, when I say modern I don't mean noise music. This however doesn't change the fact that these strings sound amazing with distortion just as they do clean.
The Elixir electric strings also come in three featherweight coatings, and aside from Nanoweb your Strat can sound great with the Polyweb option if you're going for a smoother and mellower tone.
You can check the Elixir Nanoweb line and today's price on Amazon.
Best Cobalt Strings: Ernie Ball Regular Slinky Cobalt
Best Cobalt Strings
These strings are made with an iron/cobalt alloy which means that they last twice as long.
The tension on these strings will help keep your Stratocaster in tune for longer.
Ernie Ball is tied in my book as an excellent string maker. Despite the fact that it's a relatively young company, only founded in the last few decades, Ernie Ball's reputation among musicians precedes it.
With a huge range of choices, including some really exciting and unique options, I'm a personal fan!
Most notably, Ernie Ball recently released the world's first cobalt strings.
Technically speaking, these strings have a steel core and an iron-cobalt alloy surface. This material is supposed to provide a higher peak output and clearer tone than the other common materials.
Since stock Stratocasters have single-coil pickups, boosting their output is a plus. Humbucking pickups were invented to the same end, and in this author's opinion, boosting the clarity of tone is never a mistake.
After all, it's better to have too much tone and turn it down, than to not have enough.
As a matter of fact, I learned of the Ernie Ball Slinky Cobalt strings while writing my previous guide on strings for the telecaster.
I ordered a couple of packs, I strung my Epiphone Les Paul and my vintage Teisco Tulip with them, and I've been blown away by the tone. I record with vintage amps, and my recordings have never sounded better.
These strings are fabulous, especially for those of you who seek a rich tone for your Stratocaster.
With their crisp clear highs, increased lows, and an overall dynamic range you can find your own voice as a guitarist whether you're part of a rock, indie, blues, country, or rockabilly genre.
I must warn you though, that the feel of these strings is much rougher, but I personally prefer the grip since I have the slippery fingers syndrome.
You can read more about the brand and check today's price on Amazon.
Best Bullet End String: Fender Hendrix Voodoo Child Electric Guitar Strings
Best Bullet End String
The Fender Bullet Ends compliment the Stratocaster and improve tremolo performance and tuning stability.
Thanks to the unusual heavy-top and light-low gauge setup these strings are easy to bend.
As I've already mentioned if you're going to have a Fender Stratocaster you might as well try a few Fender strings, and if you have Jimi Hendrix's rule-breaking playing style then the Fender Hendrix Strings might just be what you've been looking for.
Let's start with the obvious, the bullet ends on a guitar will fit precisely into the trem block of your Strat. I also find that Fender bullets impart more sustain.
Of course, ball ends will get the job done just as well, and with these strings, you do have a ball end option, however, they could get stuck in the tremelo block sometimes.
When it comes to sound you probably know where this is all going. As the name itself suggests these strings were inspired by Hendrix's signature gauge setup, heavy high and light low.
You should also notice a difference in the tension, as these strings are more flexible and what I personally enjoyed is the fact that they don't take a long time to settle.
With these strings, your Strat can achieve a full warm tone, and if you're on a journey to discover your inner Voodoo Child then you'll be one step ahead.
If you want to hear how these strings sound especially in Jimi Hendrix style then check out this cool video, and if it sparks your interest then don't forget to look at the reviews and today's price on Amazon.
Best For For Warm Tones: D'Addario EPN115 XL Pure Nickel
Best For For Warm Tones
The EPN115 has great intonation and will help your Strat be consistent in the kind of sound it creates.
The Pure Nickel produces a warm tone with a bit of twang to them.
Now I know what you're thinking, this guy is a D'Addario fan through and through, and I'm not gonna lie, this company has a special place in my heart, especially their EPN115 line that simply speaks to my soul.
If you are like me and you're seeking a jazz, blues, or vintage tone with your Strat, you should definitely try the D'Addario's EPN115 Pure Nickel strings.
Before nickel-plated steel, electric guitar strings were usually pure nickel. That's what gives these strings a 50's sound, classic, and most importantly that warm and round tone, that we usually find in blues or blues-rock!
For those of you who are simply worried that your Strat's pickups tend to be on the bright side then the EPN115 should help you smooth the tone.
These Pure Nickel strings are not as long-lasting since they are not coated, but they are reasonably priced, and the high-quality results are worth every penny!
Don't forget to give these bad boys a look and check today's price on Amazon.
Best For Blues: DR Strings Pure Blues
Best For Blues
With the Pure Nickel and round core of these strings, your Strat will produce a warm and balanced sound.
These handmade strings are smooth to the touch, sensitive, and easy to play.
The Strat takes to blues like a duck to water, especially with the right strings.
DR strings are often overlooked but their Pure Blues strings are a hidden gem by those in the know.
These strings are nickel-plated steel, but while most strings in that category have a hexagonal cross-section steel core, the DR Pure Blues have a round core.
The company claims that this construction lends "a distinctive, warm, balanced sound that produces rich overtones and oozes vintage vibe. Chords ring out sweet and round. Leads become more present with tons of punch and sustain."
And I must agree, especially if you're someone who plays blues. You'll be able to appreciate their full and smooth sound without missing out on the hard bends!
But even if you're not a blues type of musician having your Strat equipped with these strings means that you will also excel in genres like rock, Americana, and classic rock.
So, learn more about the DR Pure Blues strings and today's price on Amazon.
Best For Jazz: D'Addario ECG23 XL Chromes Flat Wound Strings
Best For Jazz
These flatwood strings can create a beautiful warm jazz sound on a Strat.
Thanks to the winding technology used on these strings you get durability in sound and longevity.
For yet another direction, Jazzy let's say you can try ECG23 chrome strings. These flat-wound strings will run smoother under your jazzy fingers and produce less string noise.
The lows here are full and warm but don't be fooled by the strings' ability to act all mellow because they can still throw a punch.
While the sound of the Strat often benefits from a medium to heavy gauge, when it comes to jazz you might want to try the Extra Light set, but this will also depend on what you're looking for.
Whether you're going to use your Stratocaster with the ECG23 strings to play jazz, rockabilly and R&B you'll be happy to know that this D'Addario line is perfect for long live sessions because it's durable and long-lasting.
You can expect a high-quality product from D'Addario, but this also means that the price is on the high end of things, you can read more about these strings and check today's price on Amazon!
Best For Rock: Fender Super 250 Electric Guitar Strings
Best For Rock
The price is budget-friendly and the strings also come in a 3-pack.
The strings come in a variety of gauges with the Heavy being a great Strat option.
If you bought your Strat new then chances are that it will be equipped with the Fender Super 250 line of nickel-plated steel strings.
That of course is not surprising since Fender knows exactly what Stratocaster guitars need, and to be even more specific they know what a rock guitarist with a Strat in their hands requires.
These strings will definitely add brightness to your guitar and you can take the lead and show off your riffs knowing that each note will be equally audible without any unpleasant distortions.
However, you might find the Fender 250 lacking that punch and they won't last long if you're planning on playing too aggressively.
I also want to add that these strings aren't going to give you a unique experience necessarily, instead, you can rely on their solid sound which is great for beginners.
You can read more about these strings and look at today's price on Amazon.
Best For Funk Or Reggae: Ernie Ball Regular Slinky Nickel Wound
Best For Funk Or Reggae
With the various slinky gauges, your Strat can achieve any sound you like.
These nickel-plated strings have a very balanced tone, from bright highs, clear and smooth midrange to punchy lows.
Last but not least, we have Ernie Ball's Regular Slinky line of nickel-plated steel strings which is a favorite among guitarists of different stripes.
There are different types of Slinky strings, Regular Slinky and Power Slinky (medium and heavy gauge, respectively) are probably the best pairings with the Strat.
They will bring the tone forward, and the Strat's long neck makes them manageable to play on.
For funk or reggae, specifically, I'd suggest also trying out the Power Slinky or even Mammoth Slinky for that thick, guitar bass-like, and laid-back rhythm playing.
These strings do come at a price, but the pack includes 3 individually wrapped sets with the company's special element shield packaging that will prolong your strings' life.
They are also not coated so depending on how much you play you might have to change them often.
Check out their gauge selection and today's price on Amazon!
Conclusion
As a Fender Stratocaster player, you are paying tribute to some of the greatest guitarists of all time, and continuing the tradition of soulful, reverent playing they have established.
As a guitarist, it's your destiny to fuss over every element of your guitar that could contribute to your sound.
So, don't be afraid to try different strings in your quest for the "right set," and don't forget to get your guitar set up if you change gauge.
Ultimately, any string can play any style, but your string choice can work for or against your playing style and sound.
The strings on our list will allow it to shine and most importantly, they'll allow you to feel the joy of the music!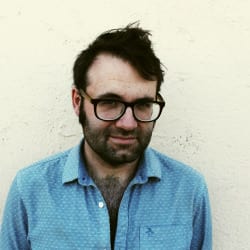 Robert is a freelance audio engineer and the lead writer for Range of Sounds. Robert has had a lifelong obsession with dissecting and understanding music and is a self-taught composer, multi-instrumentalist, songwriter, singer, and recording engineer.